You may know us as the group of friends who started Amadeus Farm on just 0.3 acres in Belfair, WA. With your support and lots of hard work, we have been able to expand to 25 acres of beautiful forest in Olympia, south of Tumwater. With this move, we are now able to innovate on a greater scale by increasing the types of integrated, sustainable farming methods we use to bring you and your family tasty, local products and we are preserving over half of our land for ecological conservation.
As to honor the native ecosystem in which we now reside and steward, we have named our new farmstead location Frisky Frog Forest. Frisky Frog Forest is much more than just the home to Amadeus Farm, it is our natural oasis to explore PNW ecology, watch the migratory and wetland birds, and preserve habitat for frog communities. With this land we want to be able to offer peace and safety for wildlife and educational and revitalizing visits for people.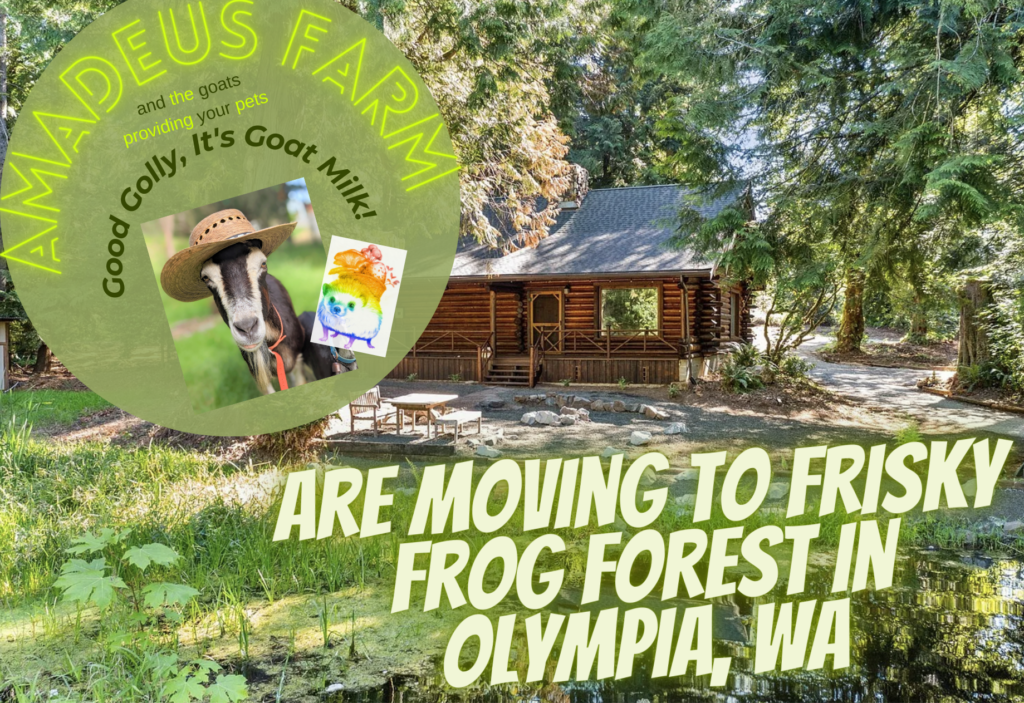 WHY DO WE CARE ABOUT THE NATURAL FORESTED WETLAND ECOSYSTEM AT FRISKY FROG FOREST?
Wetlands are crucial ecosystems that provide a wide range of ecological, economic, and social benefits to local communities. In the Olympia, WA area, wetlands play an important role in supporting biodiversity, improving water quality, mitigating floods, and providing recreational opportunities.
Here are some specific reasons why we are preserving wetland habitat at Frisky Frog Forest and Farmstead:
Biodiversity: Wetlands are home to a diverse array of plant and animal species. In the Olympia area, wetlands provide habitat for a variety of native species, including waterfowl, songbirds, amphibians, and fish. They also provide important breeding, feeding, and resting areas for migratory birds.
Water quality: Wetlands act as natural filters, removing pollutants and excess nutrients from water before it enters rivers, streams, and other bodies of water. This helps to improve water quality and protect the health of aquatic ecosystems far beyond Frisky Frog Forest.
Flood mitigation: Wetlands help to reduce the risk of flooding by absorbing and storing excess water during periods of heavy rain or snowmelt. This can help to protect nearby homes, businesses, and infrastructure from damage.
Recreational opportunities: Wetlands provide opportunities for outdoor recreation, such as birdwatching, fishing, and hiking. This can have economic benefits for all of Thurston county by attracting tourists and outdoor enthusiasts.
Overall, wetland habitat is an essential part of the ecological and cultural landscape of the PNW and Puget Sound area. Protecting and restoring wetlands is vital for maintaining the health and resilience of local ecosystems and supporting the well-being of our local communities.
By supporting Amadeus Farm at Frisky Frog Forest you are helping provide critical habitat to native PNW plants and wildlife. Thank you!